CORAL CHAIR



Designer Ton Hass took inspiration from the intricate beauty of coral reefs to create this lightweight chair.
The CORAL REEF CHAIR works in the following environments:

- as indoor furniture : at home, hotels, events, restaurants, pubs and bars.
- as outdoor furniture : garden, terrace , Coffee shops, bars, restaurants, cafes, lidos,
swimming pools, events.



The ergonomically designed seat and backrest together with its lumbar support ensure comfort even when sitting for lengthy periods of time.

CORAL is a one piece injection moulded chair made from fiberglass reinforced Nylon.
This makes it lightweight (3.9 kg), durable, flame-retardant and UV-resistant.

CORAL is 100% recyclable.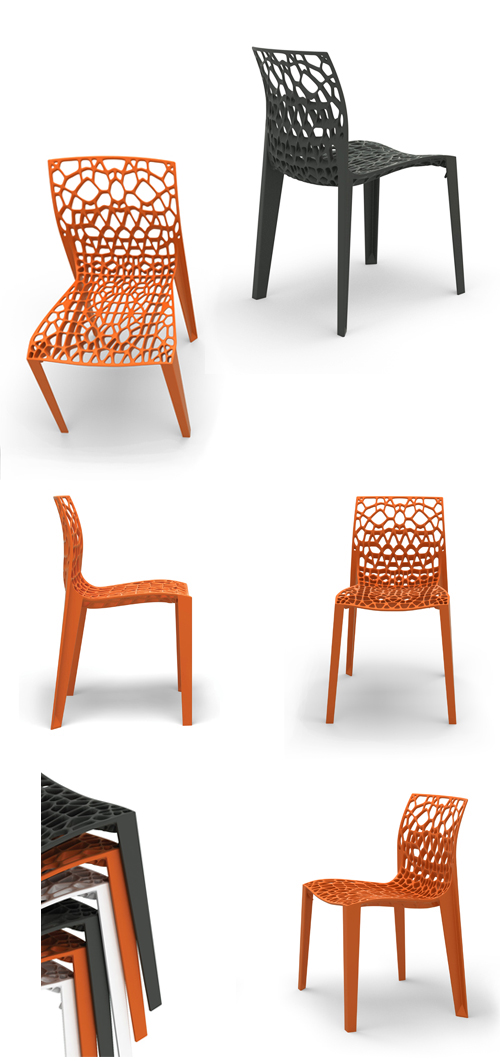 Stackable: up to 20 chairs.



CORAL is available in 6 colours:

white orange blue warm grey army green black
Size : H 82.5 cm, W 48 cm, Depth 51 cm, (Seat H 46 cm)








CORAL is suited for both, indoor and outdoor use.
The chair's smooth and open structure does not allow water or dirt to adhere to it, resulting in a clean and dry surface on which to sit.


Design: Ton Haas

Material: fiberglass reinforced Nylon 6.
100% recyclable.
Download the movisi CATALOGUE