LINK partition
LINK is a freestanding, modular partition system, designed by PearsonLloyd, which features units, that link together to create free-standing partitions and room dividers for different interior settings.
Units can be arranged to form undulating or straight walls and are fabricated from 100% recyclable, expanded polypropylene (EPP).








Quick to construct and quick to change; unique and diverse in its capabilities to modify its design as many times as the end user chooses.
SAVES MONEY AND RESOURCES:
- No tools or expertise required. 1 person can build it quickly.
- No waste is created after your fair or event. You can simply reuse it in any other space (e.g.
next event, fair, in your office ...)

A flexible and durable system, LINK works in the following environments:
Office: reception, break out, informal meeting areas
Events and Exhibitions: booths, shrouding walkways, creating temporary press or cafe areas
Retail: shop displays, wall cladding, back drops.

Material: ARPRO® (Expanded Polypropylene): a lightweight high performance plastic foam.

100% recyclable, emission free, hypoallergenic, shock absorbing, extremely lightweight and therefore very easy to handle.

Size per unit: W 288mm x H 216hmm x D 120mm d (H 200mm when linked)
(15 pcs of LINK are required to build a 1 square meter wall)

Weight: 200g

Available in 10 colours: black, white, silver-grey, magenta, orange, green, blue, brown, gold-cream, lemon yellow.

Design: PearsonLloyd

Material: ARPRO EPP
Manufactured in Germany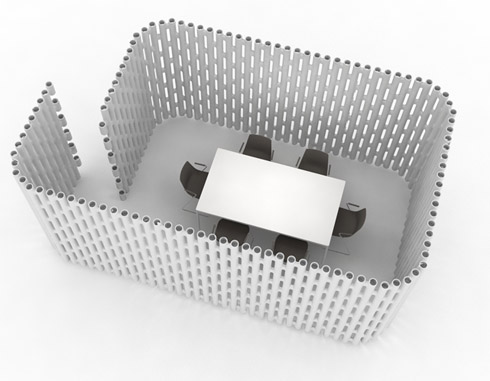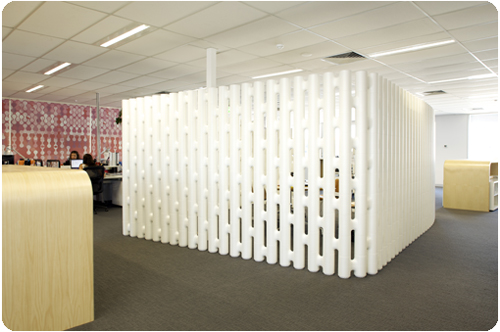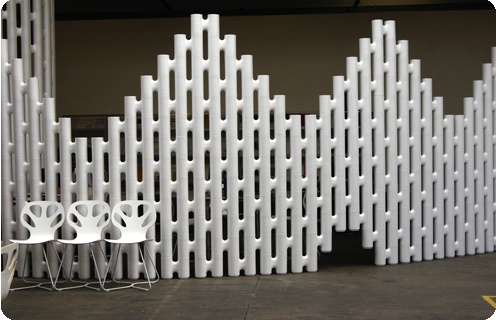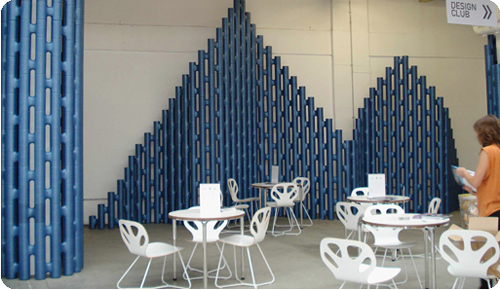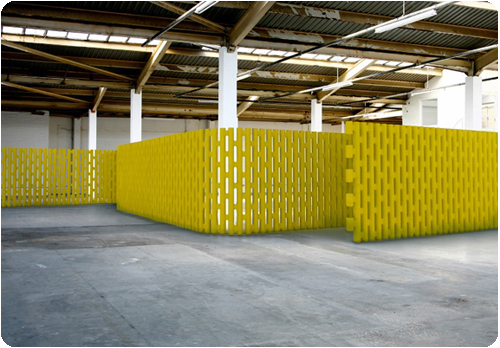 LINK in black with background light is used to create decorative columns.
British Fashion Awards, with Swarovski, London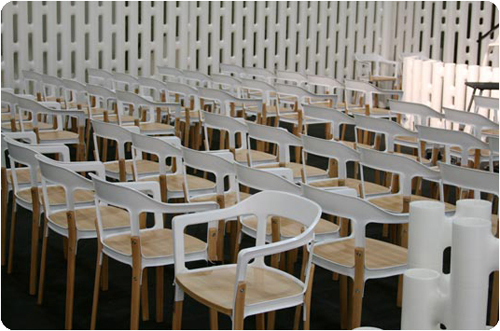 Exhibition stand entirely designed with LINK, by CADAM solutions AG, Switzerland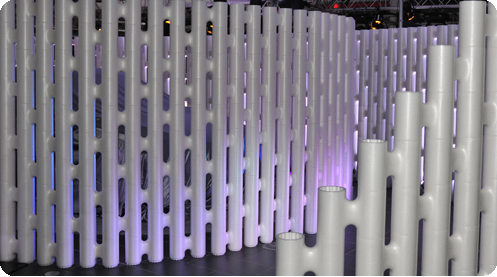 LINK - accentuated with light.